Ensuring rights and choices for all
18 February 2018
Despite the achievements in addressing gender inequalities in the Maldives, situations related to women's rights have worsened in the past 10 years affecting reproductive health and rights, empowerment and access to the labor market. This is valid in some of the most remote atoll-islands but also in bigger cities like Male'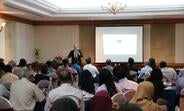 29 January 2018
Roughly every 10 years' countries start a new cycle in documenting population dynamics. Through Census data collection we get to know how many we are, who we are and where do we live whilst the government and official institutions take the lead in planning data-driven policy to address important issues based on social and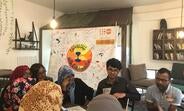 11 July 2017
"The Talk": How I found a Safe Space
This is a story from a 19 year old male on his experience of the UNFPA supported Safe Space events for young people. These events provide opportunity for discussions covering topics such as consent, masculinity,...
Marking International Youth Day 2018, UNFPA in partnership with the National Bureau of...

Assumptions and results analysis based on data from the Census 2014.
No vacancies currently available